Your brand's social media pages give you unparalleled access to consumers; more than any media channel in history.
While that provides more than ample opportunity to grow your customer base, it also opens the door to making social media mistakes. 
Making the wrong moves on social media will inevitably scale back your following, bore your customer base, and all but kill off one of the best chances you have to foster business growth.
With all that said, here's what not to do on social media.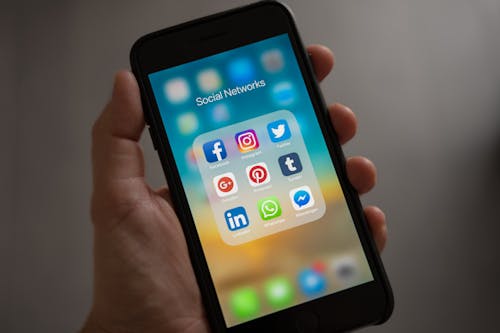 1.) Post Without Planning
Sure, you want to invoke an emotional response from your audience. Maybe you want to make them laugh or sympathize with a cause. While social media is a more than effective vessel to achieve those ends, every post you make should be carefully curated.
It goes without saying that your posts should be professionally edited and void of grammatical errors or spelling mistakes. They should also be in alignment with your brand's core values and past messages. To take it a step further, everything you post should be part of your integrated marketing strategy.
That means taking time to create visually striking graphics, engaging video clips, or catchy, insightful text content. Even if you're on a tight deadline, you should always take the time to present all published content in the most professional way possible. 
2.) Try to Reach Everyone
There are a lot of social media platforms out there, and they all have their own uses. For some brands, managing a range of social media pages across myriad platforms is a sensible move. For instance, it makes sense to branch out and use each platform to market different areas of your business. 
Sometimes it makes more sense to focus on the most effective two or three platforms to build your brand. This can allow you to focus more energy on building these pages with quality. With regards to your social media posts, quality is far more important than quantity, so making your posts count is more important than the count of posts you make.
However, it's important to remember to maintain consistency across each individual channel. Remember to market to your target audience. Vague or broad branding messages don't attract a broader audience. Taper the strategy of each page to appeal to the folks you want to be your customers.
3.) Ignore Feedback/Fail to Engage Your Customers
Arguably the single most important thing you can do to build your brand is maintaining trust between you and your customers. Your social media presence can be an excellent way to both connect with your customers and get them to trust you. 
Engaging your customers, inviting feedback, being open and honest, and providing helpful content are all ways to use your social media platforms to build trust.
Neglecting any of those efforts is a surefire way to sow the seeds of doubt and invite your customers to check out your competition. 
The more feedback you get from your audience, the better you can understand how to provide the best overall experience for your customers.
There is no better way to procure honest, straight-forward feedback than through your social media page, so take full advantage of that opportunity and communicate, communicate, communicate. 
Maintaining an effective social media presence takes time, effort, and analysis. You have to know your product, your market, and how different messages elicit different responses. Furthermore, you have to know how to avoid making fundamental social media mistakes.
At J&E Media Corp, we understand the ins and outs of social media and how to develop, structure, and integrate social media platforms for businesses of all sizes. If you could use some help maintaining your social media pages, contact us today!